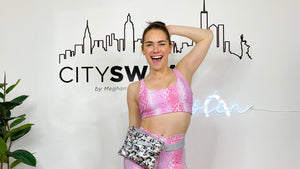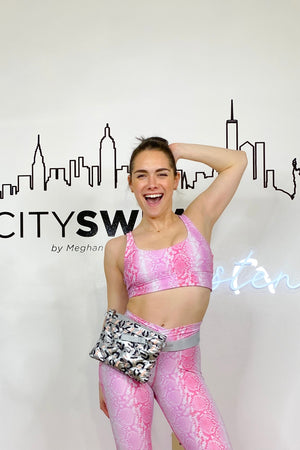 FEATURING:
MEGHAN MCFERRAN
This week's #GoGirl is the founder of City Sweat, a signature dance inspired training method that serves as a celebration rather than a workout. Megan combined her background of professional dance and her passion for community to create a program that challenges all fitness levels and ends with the one thing that motivates and inspires people of all walks of life - a celebration. Get ready to Glisten!
Let's GO!
WE CHALLENGE YOU to complete Meghan's GO to exercises at least twice a week or whenever your body is craving some movement, try switching up your go to breakfast for Meghan's fave, and last but definitely not least, test out her self care routine.
Whether you follow Meghan's recommendation or modify to your needs, our goal is to keep GOing together - strong, happy, and healthy through 2022!
Meghan's go-to moves:
First we sculpt the legs in this spicy little sequence. 1 minute on, 1 minute off.
Next it's the buns with Meghan's signature City Sweat cheeks combo. 1 minute on, one minute off.
GO TO Recipe
Vanilla smoothie
Igredients:
1/2 frozen banana
1/2 c frozen cauliflower rice
1/2 c almond milk
2 tbsp chia seeds
2 tbsp nut butter
3 ice cubes
Splash of your favorite vanilla creamer!
Nuzest vanilla protein powder (use my code CITYSWEAT for 20% off your order)
GO TO SELF CARE
MORNING ROUTINE
Hot water with 1/2 lemon
Ice roller and gua sha
Lymphatic drainage dry brush and paddle
Superhuman App meditation while I get ready for class!